We are Whitbread
We're the proud owner of our nation's favourite hotel chain – Premier Inn, as well as a few other restaurants you'll recognise, such as Beefeater, Brewers Fayre, Table Table and Bar + Block and Cookhouse & Pub.
With over 35,000 people in more than 1,200 hotels and restaurants right across the UK, we serve more than five million customers every month. Although we call the UK home, we have one Premier Inn in Frankfurt, with the ambition to open over 30 hotels in Germany by 2020/21.
By constantly innovating our space and connecting with our customers on a heartfelt level, we aspire to grow our brands and stay ahead. It's our Winning Teams that make everyday experiences so special for our customers, so they keep coming back – and we keep progressing. While achieving our goals is important, we always aim to be a Force for Good in our communities at the very same time.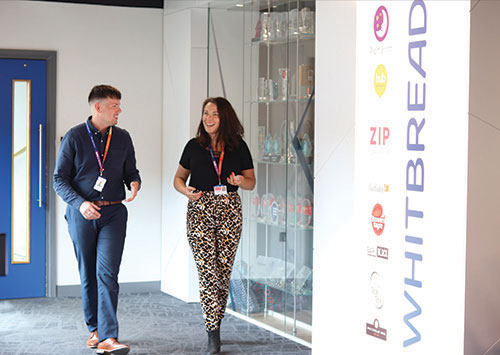 Who we are
The reason we exist can be summed up quite simply. We're here to make our customers' experiences the best they can possibly be. Whether that means designing hotel rooms, training our teams, choosing the best location for all our sites or developing menus for the restaurants – everything leads right back to our customers.
Our campus style head office occupies two buildings, each with their own on-site restaurants in Houghton Regis. However, our Support Centre stretches far beyond these walls. Many of our people like to spend their time getting to understand our business first-hand, visiting hotels and restaurants to discover just how we can make things even smoother for our customers. We also have a corporate head office and digital hub thriving in the buzz of Holborn.
As a company that 'gets' people, we pride ourselves on inclusivity. We strongly believe that every single person has something great to offer, so we welcome all applicants – regardless of background or situation.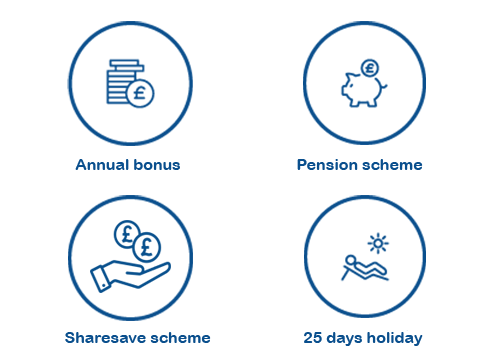 What we offer
We appreciate our people's hard work and we're keen to show it. Here, you'll enjoy a great range of rewards and benefits, including up to 30% annual bonus, a contributory pension scheme and life assurance. You'll also get 25 days' holiday, a 25% discount on all our brands and up to 50% off a stay at Premier Inn.
We're a FTSE top 100 business with over 276 years of success, and we like to see our people's skills and careers grow as fast as we do. So, if you wish to study or get more professional qualifications, we'll encourage you (and pay you) all the way.
We think of everyone as equal – our success is your success. Through our Sharesave scheme, you'll have the chance to invest in the future of our business. Plus, you can invest in Whitbread shares at a great discount, through a savings plan, over a fixed period.  
To prove that our people's wellbeing is at the top of our list, we're giving you access to company-sponsored health cover, or discounted private healthcare - for both you and your family. In our newly refurbished offices, you'll have great facilities such as restaurants, break-out spaces and free tea and coffee. What's more, we offer free parking and a generous pension scheme, which everyone at Whitbread can join.
From rewards to development opportunities to recognition, we'll give you the chance to build yourself a long and varied career. And you get to do something you really love.
Functions
Commercial
This team takes care of every commercial decision that's made across our whole business, while making sure our customers, big and small, are getting the best deals they possibly can.
Finance
From budgets to forecasts, this highly-skilled team of number-crunchers take care of all things money. So, naturally, they're pretty important.
HR
In a business that's all about people, the HR team exist to ensure our employees are just as happy as the customers enjoying our hotels and restaurants.
IT
As the facilitators of almost all our work, the IT team keep everything digital running smoothly. It's a place for talented, collaborative and business-focused tech-lovers to shine.
Marketing
From Insight to Innovation, this customer-focused department makes sure we're staying at the very forefront of our game, every step of the way.
Procurement & Supply Chain
Here you'll find the hungry folk focused on finding and delivering the products that make our customer experience best-in-class – and will do for years to come.
Property
Without our property team acquiring, building, extending, repairing and managing all of our properties, with the environment firmly in mind - we wouldn't be able to do what we do, the way we want to do it.
Change
This is the place for those who thrive under pressure and enjoy complex, important work that has a great deal of impact on the overall success of the business.
Communications
We don't know where we'd be without communication. So, this is the place for those who can provide clarity and care in the way they communicate our business.
Digital
The home of our most digitally minded people. From UX to Design, their business is all about making the online, on-screen experiences of our customers that bit better.
Customer Contact Centre
This is a fun, fast-paced and exciting environment in which our most customer-minded people take pride in providing top-notch customer service – day in, day out.
Safety and Security
Before we can do our jobs, we need to know we're safe. That's why this department is here – to make sure every person and process at Whitbread is secure, every day.
Legal
Some of the industry's brightest lawyers exist here to ensure this FTSE 100 organisation always stays as honourable as it has been from day one.
Commercial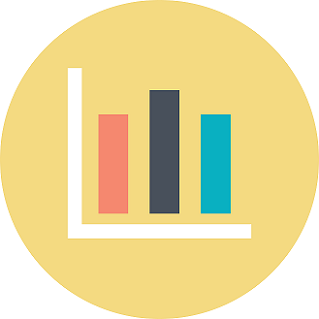 Our Commercial team supports every commercial decision that's made right across our business. By tracking our trading using dynamic pricing and live rates, they make sure we're as competitive as can be, while ensuring every customer gets the best possible deal. Whether tending to an individual customer on our website or making sure our corporate customers have the best account managers to suit their needs – they always approach their duties with passion and a desire to do good work.
Available roles
Restaurants Insight Lead
The Whitbread restaurant brands (Beefeater, Brewers Fayre, Table Table, Bar & Block etc) are loved by millions of customers every year. We're looking for someone who can provide the insight towards cr...
View role
Finance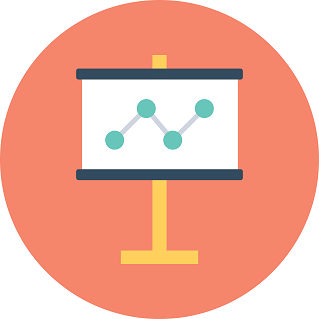 Our Finance team takes care of budgets and forecasts, to make sure our commercial performance stays on point. What's more, they provide the financial insights that keep us seeing clearly and allow us to deliver results across our brands. They also pay all our invoices and track our income, ensuring every single transaction is accounted for and controlled. Without them, we literally wouldn't be able to function.
Available roles
HR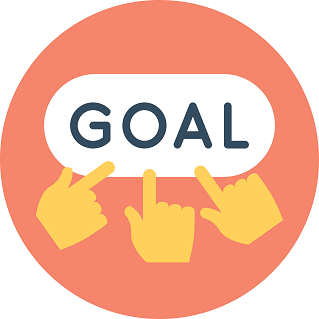 People are at the heart of everything we do – and that doesn't just mean our customers. It extends to the people in our business that make what we do possible. That's why it's so integral that we take care of them. The HR department is there to make sure everybody feels as though they have everything they need to develop a successful career with us. They support the Whitbread journey of every employee, on matters such as learning, development, talent management and general HR issues. They truly are treasures, and they put their all into keeping our people happy.
Available roles
IT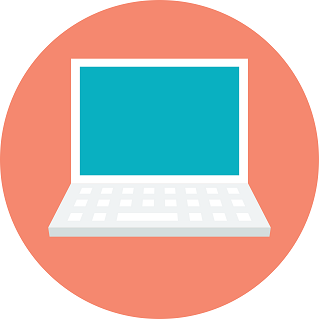 Every great brand needs an equally great IT team. As we're made up of quite a few brands, our tech department has to be quite exceptional. And that it is. This collection of IT wizards helps to craft our leading customer experience, optimise our organisation and create an environment in which all of our staff can thrive. We know their worth – that's why we've invested £150 million in IT over the last 3 years, to make sure our foundations are more than solid enough for us to win in our markets both at home and internationally.
Available roles
Marketing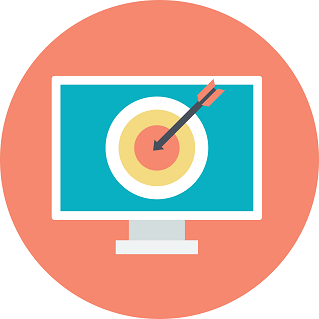 Our Marketing team are big on Insight, Brand, Innovation and Propositions. They're the people who bring ideas to life, through data and insights, to keep our business right at the forefront of the market. Whatever the project, they are constantly looking for new ways to engage with our customers and bring them innovative ideas that are worth getting excited about. They're always developing our propositions, our menus and our rooms, to make sure our customers are getting the experiences they've come to expect.
Available roles
Restaurants Insight Lead
The Whitbread restaurant brands (Beefeater, Brewers Fayre, Table Table, Bar & Block etc) are loved by millions of customers every year. We're looking for someone who can provide the insight towards cr...
View role
Procurement & Supply Chain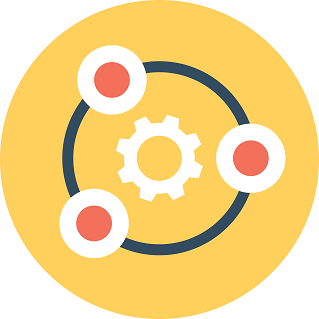 The people in our Transformation department are largely responsible for procurement and supply chain solutions. They're the team who focus on sourcing, delivering and acquiring the products that continually create a best-in-class guest experience. What's more, their work will fuel our future growth, as we continue to strive forward.
Available roles
Procurement Manager - FF&E and Consumables
Procurement Manager - 14 month Secondment
View role
IT Procurement Manager
IT Procurement Manager – Permanent – Whitbread
View role
IT Procurement Manager
There's an IT transformation at the UK's leading hospitality business and your Procurement skills are going to play a big part taking our Premier Inn brand to new heights.
View role
Property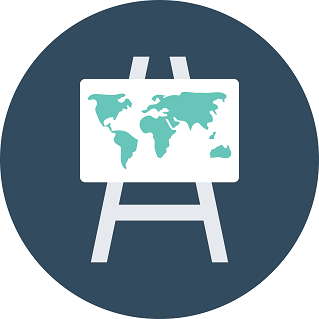 Our property team take care of all things building. Whether they're managing the PI&R property estate, sorting out facilities for the Support Centre or making sure our premises are perfect for our customers - they're always busy bettering our spaces. We've got great people working right across Acquisition, Construction, Estates and Facilities.
The Acquisitions team buy the buildings and land that we set up our sites on. They'll look at all the figures before coming up with solid business plans - to make sure we're on track to meet targets, and keep growing in the long run.
Our Construction department take the reins once the land is rightfully ours. They'll then work closely with contractors to oversee the builds or renovations. Overtime, wear and tear takes its toll. So, when our properties start to look a little less pretty, or functions start to fail - this team take care of it all. They'll repair and maintain till their hearts content, fixing lifts and the like to make sure our people and our customers are happy.
The Estates team manage the property estate of PI&R, as well as the Whitbread Support Centre offices. This business minded department keep all property outgoings to a minimum and push all income opportunities to a maximum. What's more, they work closely with planning and finance to create clear Perfect Portfolio Strategy (or PPS), for developing our £5bn estate.
Finally, our friends in Facilities sort out everything in our offices, helping to make the environment fantastic for our London Digital teams and Dunstable Support Centre.
All together, the people in Property deal with some pretty important stuff. It's safe to say working here keeps the whole team on their toes.
Available roles
Project Manager- Property
Project Manager-Property
View role
Change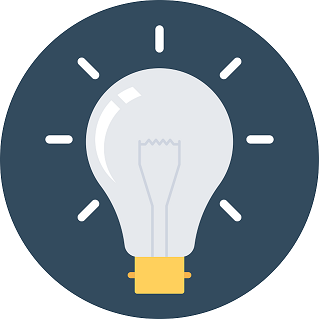 We have very ambitious goals. And we think they're necessary for success. Our Change team is responsible for leading and implementing complex programmes of work, which help us truly transform the business to become best-in-class and achieve these ambitions. It's fast paced. It's challenging. But it's rewarding. People who work here enjoy collaborating with multiple functions across Whitbread, and work on high-profile projects to ensure our continued success.
Available roles
Communications Lead – People Program
Communications Lead – People System - 12 Month Fixed Term, Dunstable.
View role
Business Change Lead
Business Change Executive – Network Programme
View role
Communications Lead – People Program
Communications Lead – People System - 12 Month Fixed Term, Dunstable.
View role
Communications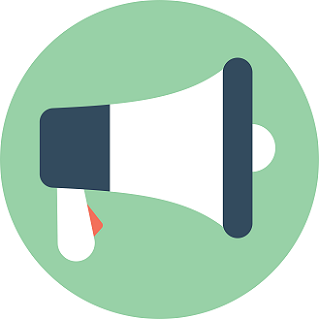 Communication is key to our success. Both with our customers, and our people. We have a number of teams in this space, looking after our corporate communications channels, both internally and externally. They're here to ensure that they protect the reputation we've all worked so hard for, and tell the Whitbread story the way it should be told.
Available roles
Digital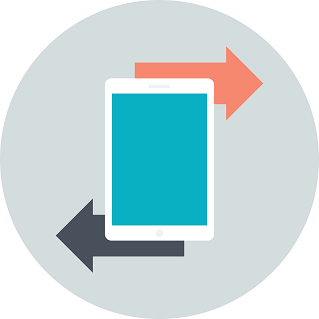 This is the digital arm of Whitbread. Just like every department, they're focused on facilitating the best experiences for our customers – and their interactions online. With the attitude of a start-up and resources of an established company, they're a force for UK-wide customer satisfaction.
Available roles
Customer Contact Centre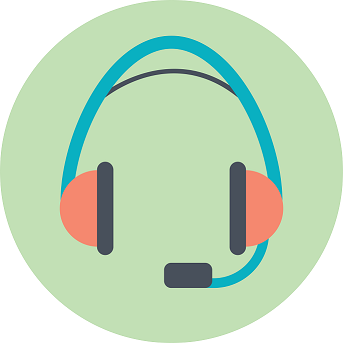 We put our customers at the core of all we do. And nowhere is this truer than in our Contact Centre. This team of like-minded, lively and energetic people put their passion and personality into delivering exceptional customer service – every single day. From managing guest bookings to answering queries (and everything in between), they are truly vital in making customers feel welcome and appreciated.
Available roles
Safety and Security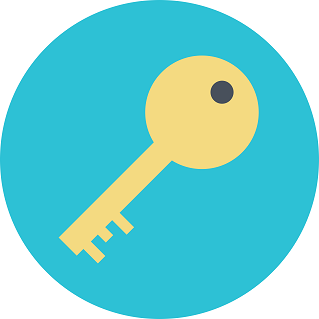 'Safety first' is an expression we truly acknowledge. That's why our Safety and Security team are carefully picked to ensure our safety management systems are strong and our safety culture coherent. They support our brands in compliance with all the relevant legislation, while they oversee any activity concerning health & safety, food, fire and security – all the important stuff. They advise and guide Management Teams right across the business, and provide policies, procedures, information and training to all those who need it. Simply put, we really couldn't do what we do without them.
Legal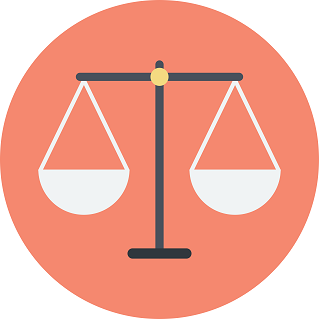 Our work is high-profile, challenging and genuinely interesting. That's what you can expect when you work at a leading and diverse FTSE 100 organisation. There's never a dull moment here, and that's the way we like it. But, we need to make sure we're doing what we do by the book. Because morals are important. That's why we have some of the industry's brightest lawyers advising on just about every aspect of the business. Regulatory issues, competition, litigation, commercial or contractual agreements (and more), are all part of what they do to make sure we always remain honourable and respectable.
Dunstable Office
Holborn office
Awards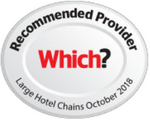 Which? UK's top-rated Large Hotel Chains for the 4th year running
2018 "Most Excellent" hotel chain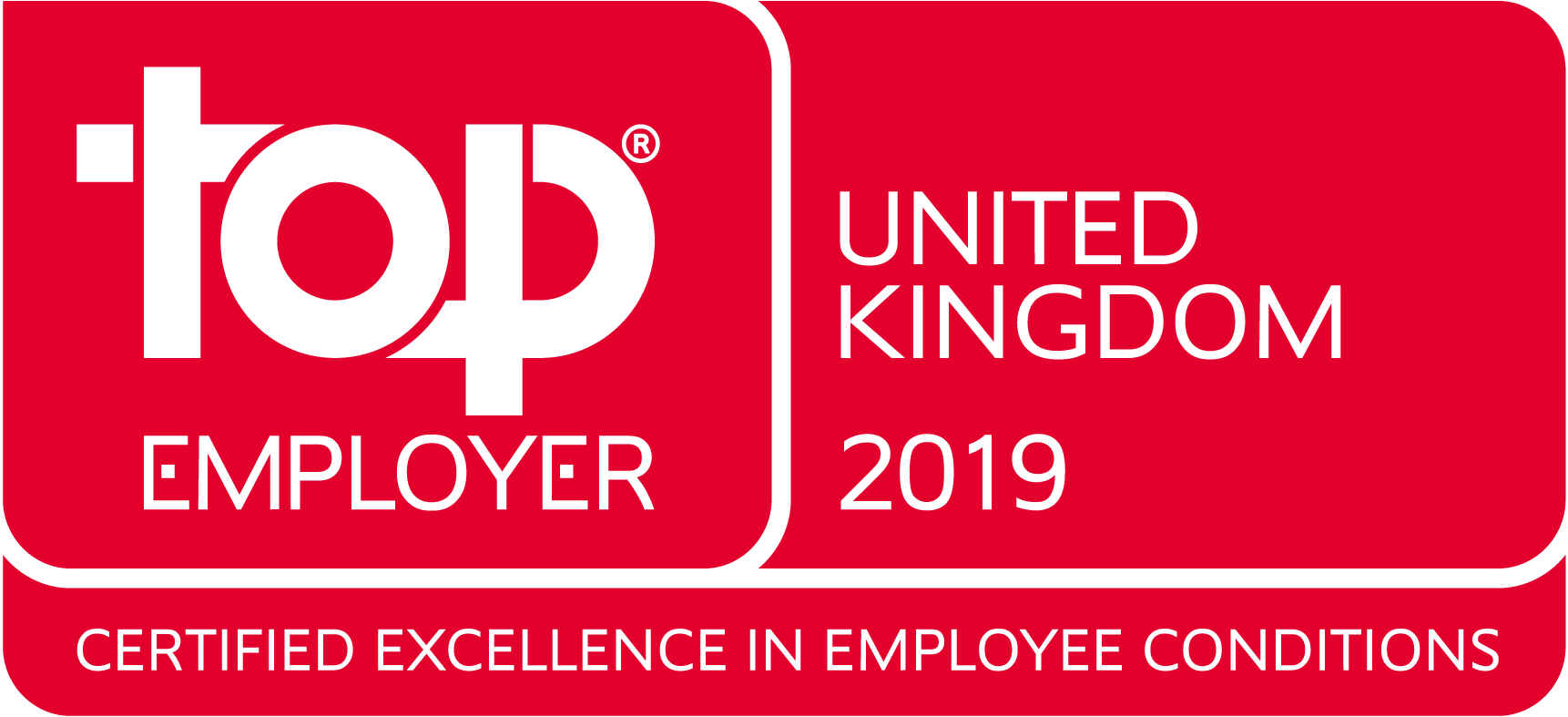 Top Employer 2019