We Value Difference
Whether it's our customers or our teams, our company is all about people. Diversity is all about bringing people together with different thoughts, backgrounds, perceptions and beliefs. Inclusion is the culture that values and encourages making a difference. Diversity & Inclusion (D&I) is a commitment under our Force for Good strategy and we are committed to being for everyone, championing inclusivity across the organisation and improving diversity.​​​​​​​​​​​​​​
Our Networks
Safe communities for our teams to be part of, who work with the D&I Centre of Excellence to drive change:
enAble
Our mission is to be an inclusive hospitality business for people living with hidden and/or visible disabilities, by striving to remove the barriers to access for our teams and guests. We have four areas of focus – our teams, our guests, our partnerships and our technology
Gender Equality
Our aim is to create an environment at Whitbread where, whatever a person's gender identity, we have consistency in our equality of representation, reward and opportunity. We recognise the individual experiences of all, and welcome women, men and those who are gender diverse. We have three areas of focus – flexibility, family-friendly, and gender-related health
GLOW
GLOW is our LGBTQIA+ network, committed to creating an environment at Whitbread where, regardless of sexual orientation and gender identity, our people can bring their best self to work, through focusing on our working practices. We recognise and welcome people of all sexual orientations and gender identities. We have a commitment to support, consult, listen and celebrate our LGBTQIA+ community
Race, Religion and Cultural Heritage
Our mission is to ensure that everyone at Whitbread, regardless of their race, religion or cultural heritage feels free to be their authentic self. The network is committed to driving impactful change which is purposefully inclusive and support our workforce from diverse backgrounds. We have four areas of focus – listen, amplify, consult and celebrate
No barriers to entry…
We are proud to work with two colleges: Derwen College in Oswestry, Shropshire, and Hereward College in Coventry, both of which specialise in working with young people with learning difficulties and disabilities. The colleges provide inspirational learning, development and care, to help the students achieve their aspirations and transform their lives. The colleges focus on enhancing employability through the teaching of vocational skills and the development of living and social competencies. Both Derwen College and Hereward College offer courses for students who want to specialise in Hospitality and Housekeeping. Both colleges have fully functioning Premier Inn training facilities for students to gain real experience during their courses. This is all with the goal of supporting paid employment on the students' graduation from college.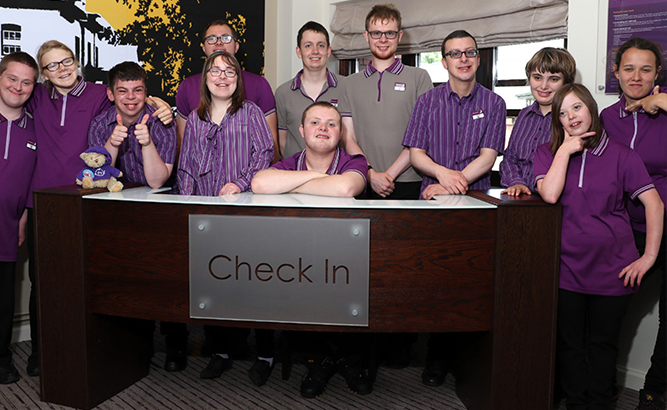 Meet some of the team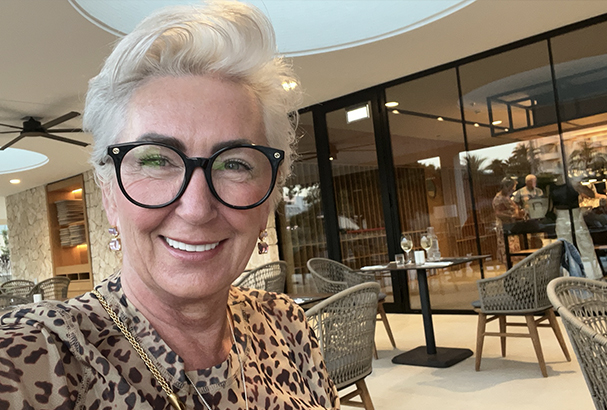 Tracey Bishop | Regional Operations Manager
"With only 7% of people with a disability in employment, it is our responsibility to create opportunities, and working with our external partners and Premier Inn training facilities, we are able to do this.
I am extremely proud to co-lead our enAble network and inspired by the people we work with and meet almost daily."
Stevie Cooke | Data Science Manager
"It is important to me to drive meaningful change and represent my community as myself - GLOW has been one of the places I have been able to do that. I am very proud of our many achievements as a group and I look forward to continuing to drive positive change across the business alongside my wonderful GLOW colleagues."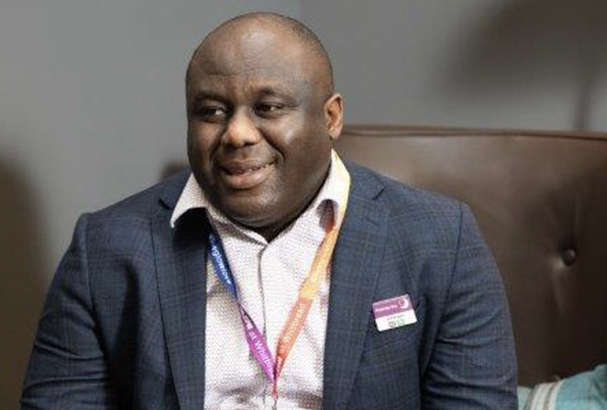 Kwame S. Johnson-Gawu | Hotel Manager
"I am challenged to impact what I believe in. Therefore, I am involved to engage with the business to ensure equality and inclusion by creating opportunities for people who would have been side-lined because of the colour of their skin, gender, disability, sexuality or background, which in turn will make an indelible impact in the business."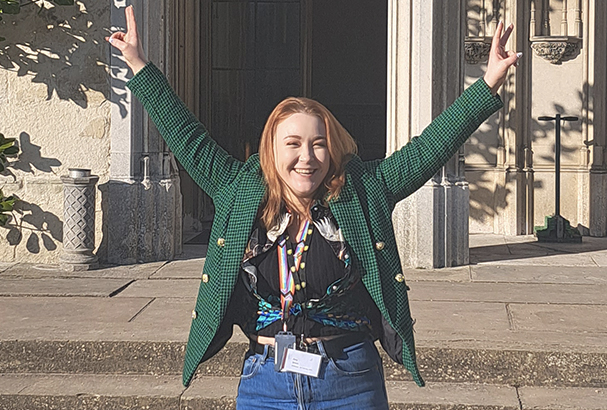 Amy Green | HR Insight Analyst
"Our people data shows we have a thriving LGBTQIA+ community at Whitbread but I wanted to do more to help our experience in the workplace - GLOW allows me to make a difference in more areas than just the data. I'm proud to be involved with GLOW and make a meaningful impact for our team members."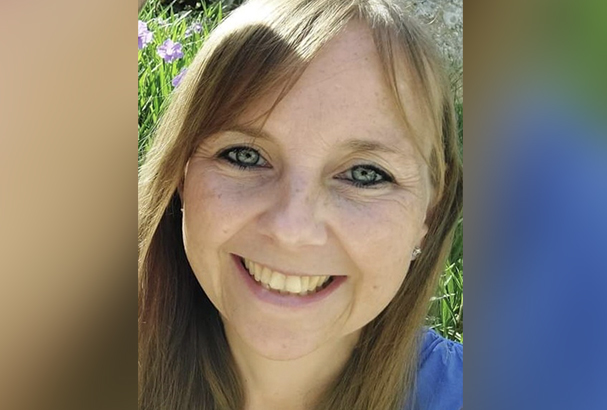 Jennifer Arnold | HR Business Partner
"I joined the enAble network to raise awareness and education about the experiences and barriers those with disabilities face and to hopefully inspire people that is ok to ask for help and that a disability doesn't need to define you. I am particularly proud of Whitbread rolling out the Hidden Disability Sunflower Scheme across all our hotels and restaurants, as this is a wonderful tool for our teams to share their disability or condition and to raise awareness of the barriers they may face in their daily lives."
Want to learn more?
Whitbread is very committed to diversity and inclusion. You can read more detail, including our pay gap reports, inclusive policies and Diversity & Inclusion report on our Whitbread PLC website.
Click here