We take the best and make them even better
At Whitbread, we do kitchen jobs differently.
Award-winning training. All the support you need if you haven't done this kind of work before. And brilliant career prospects with the UK's biggest hotel brand and much-loved restaurants. It's about giving our own people a great experience, so they give our guests the great all-round experience they expect from us.
At the heart of this are our kitchen teams. Producing everything from delicious evening meals to our legendary breakfasts. All to make guests feel at home throughout their stay. And if you make them feel special, we'll make you feel special too. Supporting you. Developing your skills. Giving you a chance to grow. In a team that's always there for each other.
Rise to the top with our chef roles
What does it take to be a…
Kitchen Team Member
A love of food. The ability to pick up new skills quickly and get on with everyone. A can-do attitude and a sharp eye for detail. Most of all, an enthusiasm for getting the job done brilliantly. All so our guests get a perfectly cooked meal every time. You'll need to have a fundamental understanding of cooking, able to follow instructions and have a genuine desire to deliver a great service. Chances are, you'll have already worked in a busy kitchen. And with our fantastic training, we'll build on this experience and teach you the skills you need to know.
Grill Chef
If you've worked in a super-busy kitchen team before, maybe as a back- or front-griller, you'll fit right in. And if you've been a line chef or a chef de partie, all the better. But, to be honest, it's just as much about you as a person. How you fit into the whole restaurant team. Go out of your way to help your teammates out. And keep your cool. Most of all, it's about the care you put into everything you do. From health, safety and hygiene, to every plate of deliciousness you send out.
Head Chef
It's about how you motivate your team and keep them happy. How you work with the Kitchen Manager and get on with everyone. Your ability to think on your feet to handle any situation. Most of all it's about how you share your skills and knowledge and come up with new ideas. So, you'll be used to leading a busy kitchen team, maybe as a chef or sous chef. You'll know your way around health, safety and hygiene standards. And you'll be a natural at serving up great guest experiences.
Kitchen Manager
A desire to deliver the very best guest experience. And a genuine love of food. By making everyone feel special, from guests to your team. You already know how to manage, motivate and organise the people around you. How to work with them to offer the very best service in often tight deadlines. And always with a smile. It's likely that you'll already head up or supervise a busy kitchen. With a sharp eye for detail, excellent organisational skills and a fantastic way with people. To ensure each meal served is a brilliant one.
Make 2023 your year
At Whitbread, we know great talent when we see it.
That's why we take great care to invest in our kitchens and make sure our teams feel valued. Our chefs are some of the most fun, hardworking and diverse people you'll ever meet. But they all have the passion, dedication and the hunger to be the very best they can be. If you've got what it takes to turn every meal into a memorable experience, you'll fit right in. Our top-drawer training team can take care of the rest.
Here, we'll feed your ambitions by offering some of the best progression opportunities around. If you're looking to step things up in your career, we run a number of national management development programmes to help you into leadership. This is your chance to really make your mark in the kitchen. Your kitchen.
From day one you'll be able to see where a career with Whitbread could take you. And how your potential career pathway is mirrored by a clear pay framework. Because we believe that ambition, passion and growth should be recognised and rewarded. It's why people stay with Whitbread. And why almost two-thirds of all our management roles have been filled through internal promotion. Proof again that once you start here, you can go anywhere.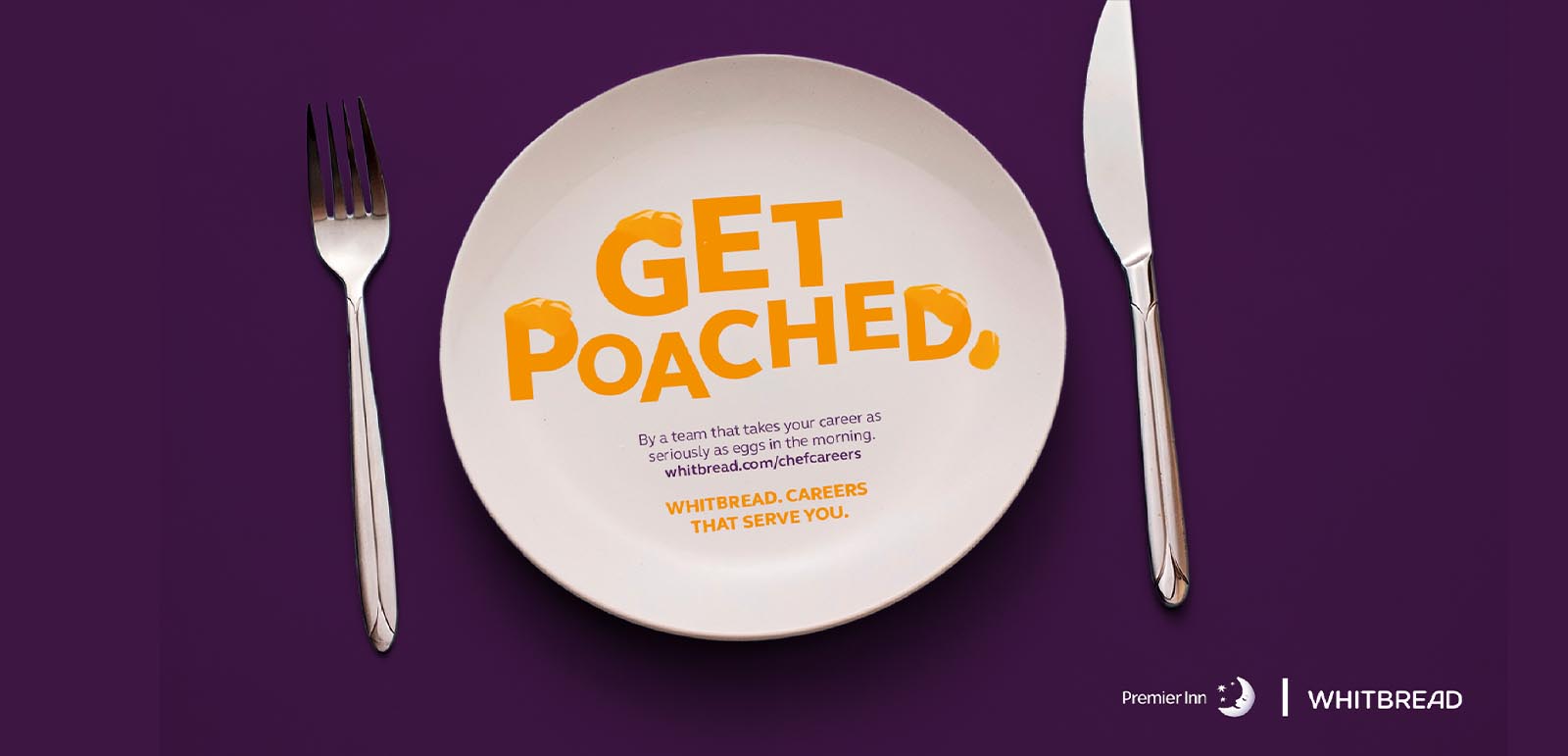 Meet some of our Chefs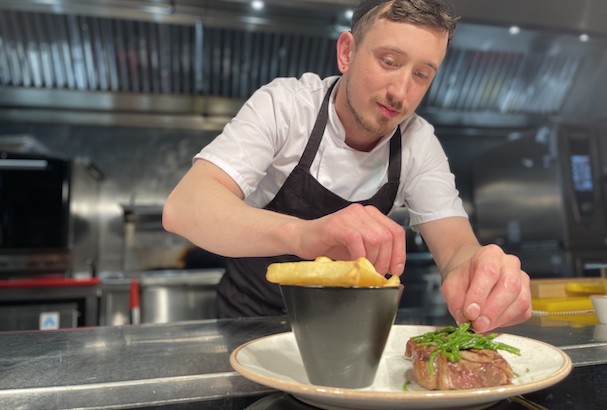 Damian Schulz | Kitchen Manager | Bar + Block
"I have been a chef for 12 years but never worked at a place so set on development. I started here 6 months ago and there's been plenty of opportunities to improve my knowledge and skillset in every area of our industry.
I was a Head Chef and have now progressed to be a Kitchen Manager. The development I've had has make this become a reality. They've filled me with the confidence that I can take on that role, with all the training I need to make a success of this. I'm looking forward for many more years with Whitbread."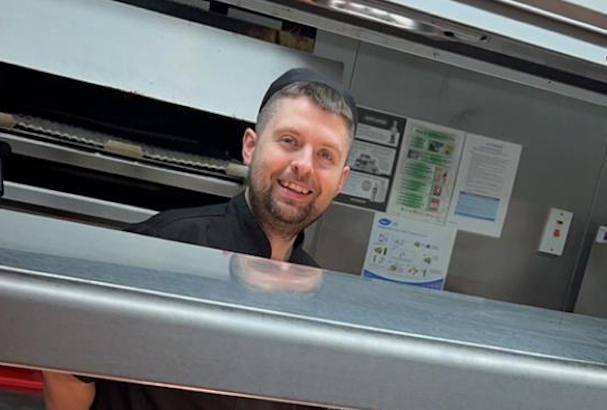 Lee Pendlebury | Kitchen Manager | Brewers Fayre
"I've really enjoyed working for Brewers Fayre and Whitbread as this company has given me the opportunity to make a career for myself and supported me every step of my 15-year journey.
I have had opportunities outside of the kitchen with secondments into the training team, offering new and interesting pathways into other areas of the business, and while I enjoy what I do now, I can see clear avenues that I may pursue in the future."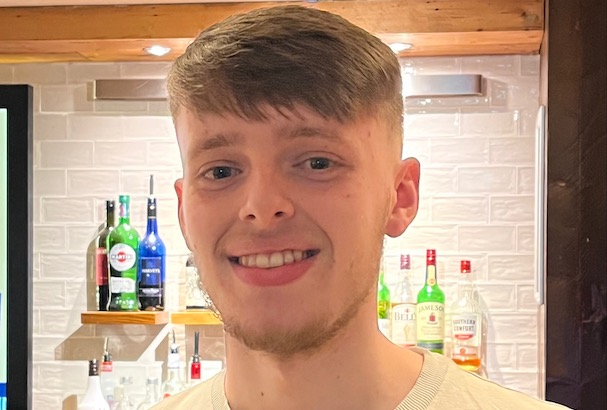 Dan Miller | Grill Chef | Brewers Fayre
"The biggest compliment I can pay is I feel comfortable here. I can always count on a great team to have fun with and Brewers Fayre has allowed me to progress my career. I can only see myself progressing further here.  
I started at Brewers Fayre when I was 16 and from day one the company has given me the tools and support to acquire the skills to excel. The team and the management have always been so supportive of me and my goals and I repeatedly get recognition - it's that kind of place where you get rewarded for what you put in."
Current whitbread chefs vacancies
Did we mention the perks of working for us?
Try discounts on everything from hotels and restaurants, to shops, gyms and eye tests.
Benefits