Welcome to
Beefeater
What keeps our guests coming back again and again to our family-friendly restaurants? It's the thrill of the grill. From our legendary breakfasts to dinner favourites, like our classic steaks. Not to mention delicious meat-free options and fantastic all-round service. So, join our friendly team of bar, front of house and kitchen staff and you'll make sure our guests feel special every time. From a warm welcome and tasty recommendations, to producing the freshly cooked food they love.
What we are looking for
At Beefeater, we offer a wide range of bar, front of house and kitchen opportunities at all levels. Why not take a look for yourself?
Meet some of the team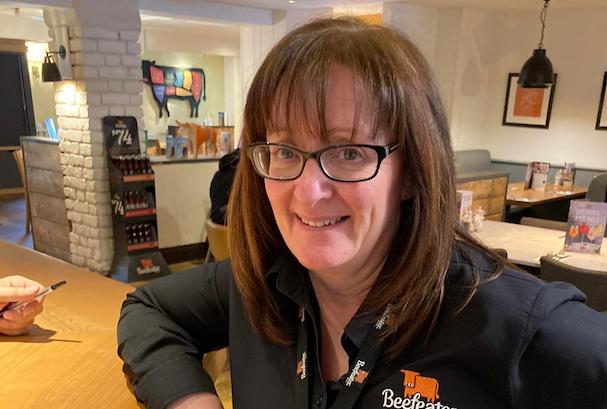 Sue Scott | Front of House Team Member
"I have been with Beefeater for 27 years! You'll find there's quite a few us who have a proud long service with the brand. Why have I stayed? Mainly because of the people I have had the pleasure to work with. Many who started as colleagues, I now call treasured friends.
Beefeater gives people the chance to develop themselves and grow their confidence and I love that. I've seen it happen time and time again. My love of the job comes from being with our customers and making their experiences special."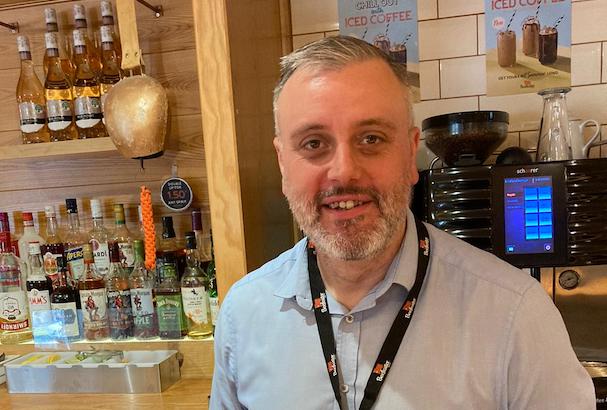 Darren Evans | Restaurant Manager
"I joined Beefeater as a Restaurant Manager and looking back now, it was the best career decision I made. Here at Beefeater I don't feel that I am micro managed, I have the freedom to manage the team in a way that suits them and suits me. The end result is that we can be at our best and deliver great service to our guests and have a great time doing it.
Another real quality about working at Beefeater is the lengths the business goes to give a real work life balance. With a partner who also works in Hospitality, I appreciate that the company understands a happy family life means a happy me, so I can be my true self at work."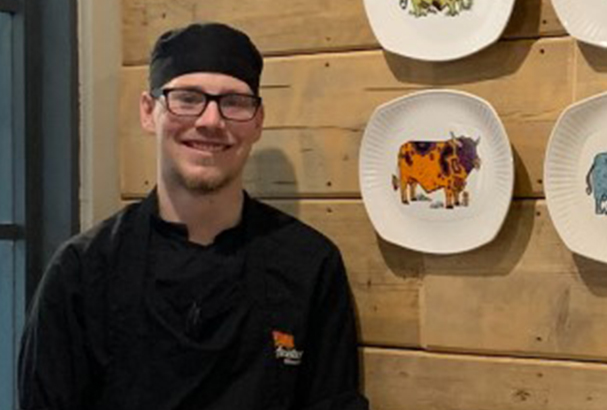 Kenny Quayle | Head Chef
"Working at Beefeater enables me to do what I've wanted to do since leaving secondary school and have fun whilst doing it. From prep shifts, evening service, doing deliveries, breakfast shifts, each shift is different. We have a team, both in the kitchen and out front, where you can have a laugh while completing service together. 
I've been at Beefeater for 3 years, alongside studying at college. I've personally seen a lot of progression as I started off as a Kitchen Porter and became a Head Chef in a short space of time. The path for my progression was laid out to me by my Kitchen Manger so I could know where I had to be by a certain time."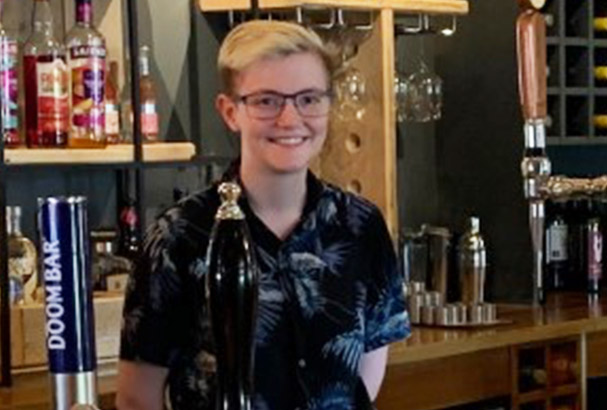 Chloe Brack | Restaurant Manager
"I've had so much development, both professional and personal, invested into me here at Beefeater. I joined Whitbread at another site as a Front of House team member, I have gained so many skills and my confidence has improved massively. Although I didn't originally see myself working in hospitality, I now know I wouldn't want to work in any other industry. My most recent progression step has been to become Restaurant Manager and have loved every second of it.
Each shift here is so different and comes with its own challenges and people. The team is such a vital part to my job role, and the bond between Front of House and the kitchen enables us to thrive as a site."
Previous
Next
See all opportunities at Whitbread
Search and apply for your perfect role by browsing our opportunities here.
Search Jobs